Jars of Clay -
And They Will Know We are Christians By Our Love




We are one in the Spirit, we are one in the Lord
We are one in the Spirit, we are one in the Lord
And we pray that our unity will one day be restored
And they'll know we are Christians by our love, by our love
Yeah they'll know we are Christians by our love

We will work with each other, we will work side by side
We will work with each other, we will work side by side
And we'll guard each man's dignity and save each man's pride
And they'll know we are Christians by our love, by our love
Yeah, they'll know we are Christians by our love
.
This is one of my most favorite songs. well just one, I Have DOZENS of songs i love but this one REALLY touches me. Specially if your reading the Left behind series 'Nicolae' at the same time. then it REALLY grabs your gut and knots it up.. i was crying lol.
I'm ALWAYS forgetting things. always. if it can be forgotten, i've probably forgotten it. and my intended afternoon of snuggling up in my bed with my bible, went out the window. i found some information on Christian Publishing. and of course that prompted me to start looking for suggestions on what would be in a christian book. I know it's Dominantly(?) a show of my faith. but im not quite sure I could handle it. then around four, five this evening my cousin mike had to come over as the cops where at my mother's house, no I don't know why. i never got in contact with her because mike said he didn't want her knowing he'd told me WHY he had come over to my apartment. but in coming over he did answer a quick prayer i sent off to god because i don't really have a lot of food. and mike brought bread with him.
im finding that, if God wants the prayer i want answerd, he Answers it. and if he doesn't, which hasn't happend but where my sister's concerned, he says no. im Learning to be content with what he answers. my prayer for next week is like it is last week. 'Lord I don't care what else happens during the week but please give me just enough money so i can put some in offering.' I've been praying that prayer since last month. and so far the Lord's answerd it. which has made me feel FANTASTIC. I don't like not being able to put offering in the offering plate. and its more of a 'God Please remind me WHY im saveing this five' or ten or twenty dollars. so far it's only five. but five a week is better then i have been doing.

well near six seven, I went to check my email, like I do when my aim messanger 'Plops' or well 'swaps' not sure how to say what the sound is but the noise that lets me know I have email. and I saw a thing for 'News'. it was about stars. so of course I got a Signature idea. I'll post some up here.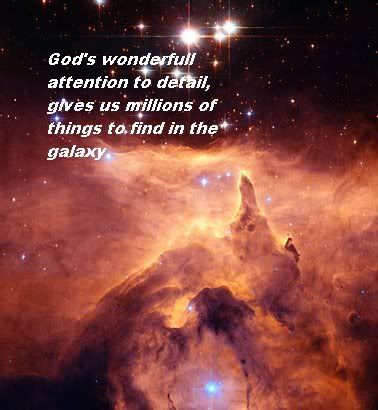 as we can see, my spelling sucked this evening.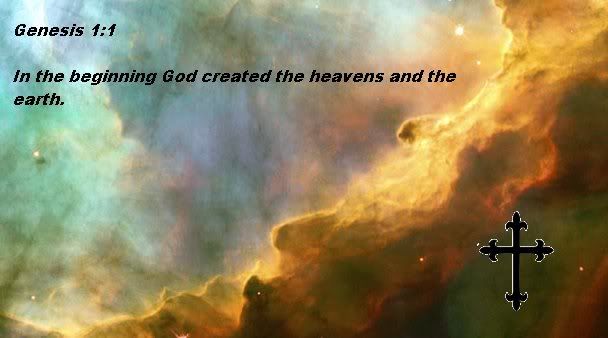 I've been makeing a lot of what I call signatures, i stick them in my signatures in some of my games and such for the forums. I like them. I especially like looking up the Bible versus for them.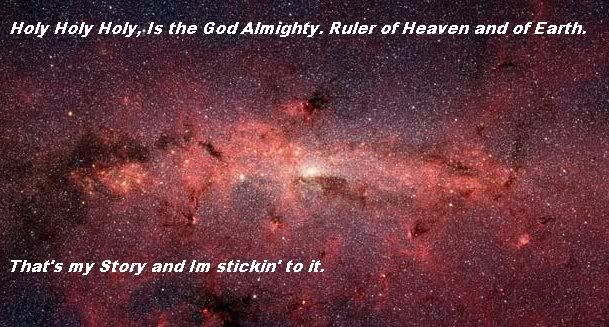 No I wasn't being sarcastic. that IS my story and im sticking to it. God IS Holy, and He's the Ruler of Heaven and Earth. and we're lucky.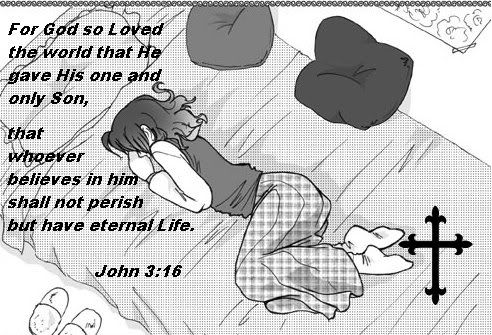 This one was my first Signature, before this one I hadn't even KNOWEN you could make signatures with 'paint'. but i learned how from 'missbimbo.com' or however that goes. so im very proud of this one. even if it is a bit hard to read the words.

I've just gotten done watching CBN on tv, or well listening, i don't really watch much. I happen to love watching CBN quite a bit. i have it on alert most of the time. unless i forget to refresh the ones before the last remind. and then i miss it. anyways i'll leave at that. considering i have no clue what else to post.

Okay, 'Waves' as you'll probably notice a couple weeks ago I was still useing this journal as a basic fanfic arvhice..err archive. and it wasn't the HEALTHY type of fanfiction ethir.. hmm wonder if they have Left Behind fanfiction out there. anyways, and yes i do ramble so be prepared for me to bounce all over the place. my spelling sucks. my grammer sucks. and i've been up since midnight and it's only 3:39am now. so im a bit..sleepy. but then i tend to have a habbit of being semi depressed. except for lately. its been more of a 'Frazzled' type of thing. my sisters in jail, 'shakes head' again. this is the third time in about four months. she spends more time IN jail then out of it. and for a while i was floundering with the bills but God helped me out. well with EVERYTHING. though im a little mad at myself this week. and of course its one of those rethinking over things of the next day type of mad's. where i did something stupied yesterday and am only thinking about it the next day type of mad's. i used my last five out of thirty dollars to buy veggies. i haven't had them in so long well i started thinking about htem and like an idiot, instead of putting it in offering like I HAVE been doing.. i bought veggies. 'kicks foot' yeah i have a veggie thing. veggies and fruits. and i've been slacking a bit in my bible studys. i still read bible versus.. quite a bit of them before going to bed. but i haven't been doing my 'Our Daily Bread' or the bible study for the week from our sunday school books. so for me, im considering that slacking. i have been reading from 'A Higher Calling' that i asked CBN for a copy of. i like those versus. their nice. but i haven't kept track of them in the little journal im doing that for. AND of course i talked to my sister yesterday, and the day before. ug the day before i talked to her before going to bed and couldn't get to sleep. so about midnight i came back out here to the living room, and sat down at the computer. and deleated all my RP's. now for you who dun know what that is, thats 'Roleplaying game' but it isn't.. exactly. its sorta you rp in a IM box. You play one character, I play one character. and up until I really devoted myself to christ.. which i keep on slipping on. 'sigh'.. I was doing rps that where.. we.. llllll.. the term 'Soul Sickness' comes to mind. weren't healthy for me spiritualy. im working on that. but its a hard battle. cause i was addicted to those types of rps.anyways so i Deleated them then went back in my room, turned on my MP3 to 'I Praise you in this storm' by.. ohh who were they.. I'll think of the name later.. or you'll probably give it to me.. anyways i was listening to that song after reading from 'A Higher Calling' and went to sleep at once. all the restlessness was gone. course by then that was FIVE in the morning. and Deloras called at nine.. after my alarm had woken me at eight, i had forgotten i set the thing, to let me know she'd be picking me up at such and such a time to do my shopping on wensday. yes yesterday. now we're up to yesterday. SO i did the shopping thing.. managed to stay up until six last night..and went to bed.. woke up at midnight and have been up since. yes im weird.. i bounce from subject to subject but then my thinkings just as choatic.. hmm spelled it right cool go me..

ANYWAYS. the only bible verse i can quote is john 3:16..maybe.. don't know the adress but its 'For God so Loved the world that he gave his own begotten son, that who so ever believes in him shall not die but have eternal life..' well okay so it's the gits of the verse. but remarkable thats the only one i can remamber all of.

anyways i'll let you guys go.. not that anyone READS my journal lol.. and umm probably go back to bed. later.


This was todays devotional or..whatever their called from Proverbs 31 Ministries. and touched me, as all their posts and emails and stuff is. and for some reason everything im posting.. is comeing up underlined which yes is irritateing. as you've probably figured out i use my journal more as a 'My Keep Sake' box type deal.

nope that ohh it worked, cool, not sure i can retype whats above without it comeing off underlined so i won't mess with it. but anyways i keep my journal more as a keep sake box then anything. you know so i can find stuff. unfortunelty most of wha ti've kept , up until this point in time.. has been what i've been terming 'soul sick' stuff. meaning stuff that's not been to healthy fo rmy soul spiritualy wise and fallowing God Wise. so Im trying to fix it. i might jus thave to go through and painstakeingly erase every single post I don't want to keep. you rprobably asking 'why not just deleate the journal and start over.' cause I dunno if I'll get the same username or if they'll still count it as being in use. im not to smart when it comes to computer stuff. but anyways on to todays devotional from Proverbs 31 Ministries. its a good one to.. for umm Adultry or.. fleeing from it not to clear but go ahead and read and comment. i wouldn't really know about Adultry. 'blushes' I haven't EVER dated. wanted to but.... im a little on the heavy side so not to many people want that. that and up until recantly I've been a sorta.. grumpy gloomy type of person so i've probably scared off quite a few people. and I think i'll shut up in this post for now and do a new one i seem to be in a ramble about myself mood.
February 26, 2009
An Emotional Affair
"Flee from sexual immorality."
1 Corinthians 6:18 (NIV)
Devotion:
A few years ago, I watched a friend get tangled up in an emotional affair. She was a strong Christian woman who loved her family but the attraction to this other man seemed unavoidable. She tried to talk herself out of it but her heart played tricks on her mind, and the justifications for letting things continue down this path soon led her to a very dangerous place. She was becoming emotionally attached to this other man.
In a moment of desperation and fear, she confided in me what was going on. As she described how she got pulled into this place, I found myself being challenged by the realization of how subtly this had happened. She hadn't planned on being emotionally attracted to this other man. As a matter of fact, she'd always prided herself on being a woman of strong conviction and had scoffed at the idea of ever being tempted to have an affair.
It starts off simple enough - his comment that you mull over one too many times, a conversation in which you find a surprising connection, a glance that lingers just a second too long, or one of a thousand other interactions that seem innocent yet aren't. These are the dangerous seeds that can easily sprout into an emotional affair.
Some think it is a safe way to enjoy the lure of being attracted to someone other than your spouse without crossing any lines. But God boldly and plainly says in 1 Corinthians 6:18, "Flee from sexual immorality." God doesn't say walk away from sexual immorality. No, He says to flee as if your very life is at stake! The time to prevent an emotional affair is before it ever starts. For me to rest on my spiritual laurels and think that it could never happen to me, made me a prideful, open target for Satan.
Jesus warned his disciples in Matthew 26:41,"Watch and pray so that you will not fall into temptation. The spirit is willing, but the body is weak." The Life Application NIV Bible commentary says, "Jesus used Peter's drowsiness to warn him about the kinds of temptation he would soon face. The way to overcome temptation is to keep watch and pray. Watching means being aware of the possibilities of temptation, sensitive to the subtleties, spiritually equipped to fight it."
Watching:
I now realize that I need to be aware that I am just as prone to this temptation as anyone. One of the best ways to be watchful is to be praying with and for my husband. We need to be open and honest about meeting each other's needs and investing wisely in our marriage. If we get into a rough place, we need to be willing to get help. I love the quote, "If you are busy rowing the boat, you won't have time to rock it." The more my husband and I are taking care of each other, the less attractive temptations will seem.
Sensitive to the Subtleties:
I will have to be honest with myself that temptations do exist. When another man says or does something I wish my husband would say or do and doesn't, it can make me lessen my husband in my heart and build up this other man. This is a seed of poison. If watered and fed, this seed will sprout and spread and devastate. Seeds seem so small until you realize that within them they contain the potential to become huge. So, I will be steadfast to keep the fertile ground of my heart pure.
Spiritually Equipped:
Philippians 4:8 reminds us, "Finally, brothers, whatever is true, whatever is noble, whatever is right, whatever is pure, whatever is lovely, whatever is admirable--if anything is excellent or praiseworthy--think about such things" (NIV). I must park my mind with the truth and the truth is I am married to an amazing man. He is not perfect and sometimes our marriage can be hard, but I made a commitment to Him in a covenant before God and there are no Biblical reasons in our marriage why we should ever part. Therefore, I've made the decision not to part - in big ways or small.
My friend did the wisest but hardest thing she could have done in telling me about her emotional affair. Not only did it help her to see she needed to flee and have someone else hold her accountable, but it also made me aware and alert to the dangers lurking in any kind of unhealthy emotional connection with another man.
Dear Lord, may I forever treasure my marriage and see it worthy to be protected. Help me to be a courageous woman who absolutely flees from any and every situation where there is even a hint of danger. In Jesus' Name, Amen.
Related Resources:
Capture His Heart by Lysa TerKeurst
Visit Lysa's blog
"Come hear Lysa speak in Dallas, Texas at the National Christian Book Expo. For more information, click here."
Confessions of an Adulterous Christian Woman: Lies that got me there, Truths that brought me back by Lyndell Hetrick Holtz
The Man You Always Wanted is the One You Already Have by Paula Friedrichsen
Application Steps:
What are some practical ways I can be:
Watching:
Sensitive to the Subtleties:
Spiritually Equipped:
Reflections:
Are there any proactive steps I need to take to guard my heart and protect my marriage today?
Is there any person or any situation I need to flee from?
Power Verses:
Philippians 4:8, "Finally, brothers, whatever is true, whatever is noble, whatever is right, whatever is pure, whatever is lovely, whatever is admirable--if anything is excellent or praiseworthy--think about such things." (NIV)
© 2009 by Lysa TerKeurst. All rights reserved.
Proverbs 31 Ministries
616-G, Matthews-Mint Hill Road
Matthews, NC 28105
Encouragement for Today
Welcome to Encouragement for Today, a free devotional from Christianity.com. We honor your privacy and time. If this newsletter no longer meets your needs, please use the unsubscribe link at the bottom of this newsletter and you will be removed immediately.

February 23, 2009
How is Your Marriage?
"Ask, and it will be given to you; seek, and you will find; knock, and it will be opened to you." Matthew 7:7 (NASB)
Devotion:
A while ago, I wrote a devotion where I revealed portions of my past that continue to affect my marriage today. I followed that up with another one recounting the struggle I've had being intimate with my husband. I received hundreds of letters from women of all ages who could relate to what I had written. Because I also reported that my marriage was now thriving, I received a lot of questions and concerns:
"How did your marriage go from just surviving to thriving?"
"What if your husband won't go to counseling?"
"I don't love my husband anymore; what do I do?"
"My husband doesn't make me feel good; he doesn't even notice me."
"I'm exhausted from trying to be happy."
"All my husband wants is sex; I'm just too tired."
"What if your husband is not a Christian?"
"That's great for you, but what about me?"
I wish I was equipped to answer these questions. Wouldn't it be nice if we could go to Someone who could answer all of our questions for us? We can.
One thing that helped me was prayer. I know that sounds simple. I also know it's not. It can be difficult to pray and be satisfied with God's response. We need to be committed to receiving what God offers, not just asking for what we want.
For years, I spent my time praying for God to change Jeff, my husband. I blamed Jeff for me not feeling good about myself and my life. I thought:
If he would only pay more attention to me ... then I'd be happy.
If he would just be more romantic ... then I'd be fulfilled.
I wish he understood me.
He loves his work more than me.
I wish he would read the Bible more, or pray with me.
I bought the book, Power of a Praying Wife, certain if I began praying diligently for my husband everything would be fixed. I opened the book, ready to change my husband through prayer. Imagine my surprise when the first thing the author suggested was that I pray for myself! My intentions in reading this book was to change Jeff through my prayers, not to change me. That really opened my eyes. Maybe God didn't want to change my husband; maybe He wanted to change me!
This shifted my focus on what God could do in and through me. Instead of trying to figure out how His Word applied to everyone else (especially Jeff), I focused on how it applied to me. What a difference that made!
As I prayed for myself, I also began praying for Jeff. This time I stayed out of God's way and let Him work in both our hearts. There was not quick, but steady improvement. Looking back to when I first made the decision to focus more on my role in our marriage and less on Jeff's, and compare it to today, it is like night and day.
I am a wife, but even before that I am a child of God. I pray my marriage lasts forever, but I have no guarantee of that. I do have the guarantee that my relationship with Jesus will. That's the relationship I must work on first. Amazingly, when that one is right, the rest falls into place for me. It doesn't mean that all is well, but it means I am well.
The next time you find yourself yearning for more from your marriage and husband, think about this. Instead of asking, "How is my marriage doing?" or "How is my relationship with my husband?" Ask "How am I doing?" or "How is my relationship with Jesus?"
Dear Lord, help me to turn over all of the desires in my heart to You. Work on my relationships, beginning with me. In Jesus' Name, Amen.
Related Resources:
Praying Through the Deeper Issues of Marriage: Protecting Your Relationship So It Will Last a Lifetime by Stormie Omartian
Sacred Marriage by Gary Thomas
Visit Melissa's blog

Application Steps:
Commit to having a daily quiet time with God each day this week.
Reflections:
How can I make a difference in my relationships?
Could it be me who needs to change?
Power Verses:
Galatians 6:9, "So let's not get tired of doing what is good. At just the right time we will reap a harvest of blessing if we don't give up." (NLT)
Mark 11:24-25, "I tell you, you can pray for anything, and if you believe that you've received it, it will be yours. But when you are praying, first forgive anyone you are holding a grudge against, so that your Father in heaven will forgive your sins, too." (NLT)
© 2009 by Melissa Taylor. All rights reserved.
Proverbs 31 Ministries
616-G, Matthews-Mint Hill Road
Matthews, NC 28105
February 23, 2009
Waiting For The Harvest
ODB RADIO: Listen Now | DOWNLOAD: Download
READ: Mark 4:26-29
First the blade, then the head, after that the full grain . . . . The harvest has come. —Mark 4:28-29
In the book What's Gone Wrong With the Harvest? James Engel and Wilbert Norton illustrate on a graph how people often go through a series of preconversion stages before stepping over the line of faith and receiving Jesus as their Savior.
When we hear individuals share their conversion experience, we may conclude that faith happened all at once. But their salvation frequently carries an extended back-story of spiritual pilgrimage before they made that decision. They needed time to reflect on the gospel. For them, coming to the Savior was a process.
This is similar to the process of farming: Months of waiting come to an end and workers stream into the fields to help with the harvest. One of our Lord's parables illustrates how faith—like a crop—needs time to develop. Responding to the gospel is like a seed that grows "first the blade, then the head, after that the full grain," until finally, "the harvest has come" (Mark 4:28-29).
Because people may need time and multiple exposures to the gospel before they are ready to make a decision, we need to be sensitive to where they are in their faith-journey. In the meantime, we can cultivate spiritual interest, pray for them, and wait for the harvest! —Dennis Fisher
Have you thought of where you're going
When this earthly life is past?
Will the seed that you are sowing
Bring a harvest that will last? —Jacobson
We sow the seed—God produces the harvest.
CHRISTIAN LIVING
Keep On Keeping On!
By Belinda Elliott
CBN.com Senior Producer

CBN.com – Fed by birds in the desert, used by God to raise someone from the dead, witnessed fire sent down from Heaven, and swept away to eternity by a chariot of fire, the Old Testament prophet Elijah had quite the adventure!
But even he had his down days.
Elijah had been doing great things for God. He had just recently participated in one of the biggest showdowns in history between the Lord and a pagan god. The people were amazed as Elijah called on the one true God and He answered in a magnificent way. (Check out the story in 1 Kings 18).
After that demonstration of power, it seemed like the people were convinced that the pagan god they had been serving was a fake. But this sentiment was to be short-lived.
After Elijah embarrassed her fake god, Israel's queen Jezebel promised to get even. Elijah quickly went from a confident man proclaiming the Word of God to a coward on the run from a crazed woman who wanted to kill him.
Though he had seen God's power at work, he felt alone. It seemed as if the rest of the nation had become wicked. They had abandoned their worship of God and pursued pagan gods instead.
Had he made any progress at all? How could he continue to work for God when it seemed no one was listening?
Have you ever felt that way? Perhaps you are serving in the ministry that God has called you to but you haven't seen the results that you thought you would. Or maybe God has given you a clear directive, but every time you make any progress toward what He has told you to do you find another obstacle in the way.
Or perhaps you are the only Christian in your family or in your circle of friends. In a post-modern culture where it seems like "anything goes," it can be difficult to keep God's moral standards. When many around us live contrary to God's Word, it is difficult to not be swayed by their influence. Sometimes being "in the world, but not of it" is harder than we care to admit.
If you have felt like this, you are in good company. Elijah also felt like he had been laboring in vain. He cried out to God, "Lord God All-Powerful, I have always served you as well as I could. But the people of Israel have broken their agreement with you, destroyed your altars, and killed your prophets with swords. I am the only prophet left, and now they are trying to kill me, too" (1 Kings 19:14).
He wasn't just feeling pressured by the culture around him. Nor was this a case of simply not fitting in with his friends or family. His very life was at stake.
I recently re-read this story, and I noticed something that I had never seen before. After Elijah makes his complaint to God, the Lord immediately gives him a new assignment. It's not that God ignores Elijah's complaint, but it's pretty obvious that God didn't want the prophet to stop working.
The sentiment behind the Lord's command to Elijah was basically, "Keep on keeping on."
But He did add a word of encouragement. At the end of His instructions to Elijah, God makes one last observation: "I have seven thousand people left in Israel who have never bowed down before Baal and whose mouths have never kissed his idol" (1 Kings 19:18).
I find that verse to be quite hopeful. Although Elijah thought he was the only one continuing to serve God, it turns out there were numerous people still seeking the Lord. And what's even more encouraging is that this faithful group didn't escape the Lord's attention. He saw them and knew of their faithfulness.
He sees our faithfulness too.
Every time we choose His way instead of our own, He takes note of it. Each time we sacrifice ourselves in some way for His kingdom, whether it is through our time, talents, or finances, He sees it. Whenever we are obedient to Him, He notices.
And His Word promises that our faithfulness will not go unrewarded. When we become discouraged by the wickedness around us, we must remember that the place we call home for now is not our final destination. Our reward will be in Heaven. One day we will see the fruits of our labors.
Galatians 6:9 instructs us, "Let us not become weary in doing good, for at the proper time we will reap a harvest if we do not give up."
Even if we are the only ones among our peers, in our workplaces, or in our families who are serving the Lord, we must continue to stay strong in our faith. We never know how He may use the witness of our lives to draw someone to Him. In the meantime, we can rest assured that He sees every situation we encounter and He walks through each one with us.
What can we do when we become discouraged in our service?
I believe we can take a lesson from Elijah. Pray. Remember God's promises. And keep on keeping on!
Do you have a relationship with Jesus Christ? Meet Him today.
---
*Scriptures used in this article taken from the New Century Version.
More articles by Belinda on CBN.com
CHRISTIAN LIVING
Satisfy Your Craving
By Belinda Elliott
CBN.com Senior Producer
CBN.com – It was a bad case of the munchies. It was late afternoon and I was craving Cookies and Cream ice cream – the kind that contains big chunks of Oreos. My car was in the shop and I was working from home with no means of transportation, making this sweet treat impossible to obtain.
Deciding to choose a healthier, yet sweet, option I grabbed a bag of grapes from the refrigerator. I'd eaten three or four and was thinking, Okay, these aren't so bad. Then I noticed the grape that I was holding had a spot of mold on it. Yuck! How long have these been in the fridge? I thought.
So I threw those out and scanned the shelves for another healthy option. Carrots -- those are sweet, right? Maybe this will cure my craving, I thought. After eating a couple, I had to put them back. Carrots will simply not do when Oreos are on the brain.
My next attempt was a bit of chocolate. Actually, a lot of chocolate. It took several different tries before I finally gave up. With Hershey Kiss and chocolate mint wrappers all around, I decided there was nothing in the house that would satisfy my hankering for the sweet taste of Oreos mixed with ice cream.
Have you ever had a craving for something, and it wouldn't go away until you obtained the item desired? My insatiable desire for sweets that day reminded me of a different kind of craving I often feel. A soul craving.
At a recent chapel service, the speaker was discussing Hebrews 11, the "faith chapter". He zeroed in on verse six, "Without faith it is impossible to please God, because anyone who comes to Him must believe that He exists and that He rewards those who earnestly seek Him." The speaker explained that some versions use the phrase "diligently seek Him," and that one meaning usually translated for this verse is to "crave" God.
To crave is an intense feeling, as I found out in my search for the "perfect" sweet treat. And it doesn't only happen with food. Some things that we crave are simple enough that we can go purchase them immediately, if we want to. A new purse, a new pair of shoes, or a new outfit are easy items to obtain, if we don't mind shelling out our cash for them.
Sometimes we crave things that we have no way to provide ourselves. A job, a spouse, a baby, these are things that we long for as we wait for God to provide them. And sometimes, even after we get them, we find ourselves still feeling unfulfilled because they turn out to be less than the "perfect" way that we'd imagined them.
It's usually a scenario like that which leads to my soul cravings. There are times when I find myself longing for more than life is offering. I love my job, my spouse, my friends, and my church. I lead a full and fulfilling life, yet something inside me becomes unsatisfied.
That's when the Lord often whispers to me, You're doing it again.
Doing what, Lord? I ask.
Filling My place with other things, He replies.
Ouch!
But it's true. Sometimes I seek fulfillment in every other area of life before I realize what is missing. I let worldly concerns crowd out the most important thing, time spent with my Savior. Without that time alone with Him, I will always feel like there is something missing.
Lately, I've had the song "Draw Me Close to You," stuck in my head. For days, the chorus has been nagging at me. It says, You're all I want. You're all I've ever needed. Lord, help me know you are near.
Have I ever come to a place in my life where Jesus is truly all I want and all I need? If everything else were to be taken away from me today, would He be enough?
That's a tough question to ponder, but I believe that's what it means to really "crave" Jesus.
Do we crave God as much as we crave other things? Do we so long to spend time in His presence each day that nothing will keep us from meeting with Him? Fortunately, this is one craving that will never leave us hungering. Jesus is ready and waiting to nourish our souls every day.
Whether circumstances in our lives are the currently the best they've ever been or the worst they've ever been, the "abundant life" that Scripture promises will remain out of reach until we seek out the One who offers everything we need.
The next time you feel that pull of dissatisfaction, give into that craving! Grab your Bible and get alone with God. Ultimately, there is nothing else that will satisfy us.
Find rest, O my soul, in God alone; my hope comes from Him.
- Psalm 62:5
Do you have a relationship with Jesus Christ? Meet Him today and find the peace, freedom, and fulfillment that your heart has been longing for.
More articles by Belinda on CBN.com
February 21, 2009
Is That You, Neighbor?
ODB RADIO: Listen Now | DOWNLOAD: Download
READ: Luke 6:27-36
And who is my neighbor? —Luke 10:29
An English yachtsman sailing in the Caribbean, 4,000 miles from home, lost his mast in a storm. He had been adrift for 2 days, and was taking water in 20-foot waves, when his desperate SOS was picked up. According to Ananova news service, 90 minutes later he was rescued by the captain of a 116,000-ton superliner.
Only when he was pulled out of the water did the rescued sailor discover that the captain who had responded to his call for help was a neighbor from his Hampshire village of Warsash. The rescued man later asked, "What are the chances of being rescued in the middle of nowhere by your neighbor?"
Jesus saw neighbors in unlikely places. When an expert in Jewish law asked Him to define the neighbor we are to love, Jesus drew a big circle. He told the story of a merciful Samaritan to show that a neighbor is the friend, stranger, or enemy who needs the help we can give (Luke 10).
To distinguish ourselves as Jesus' people, we need to show kindness even to those who wish us harm (Luke 6:32-34). Only then will we reflect the heart of the One who, while we were still His enemies, paid the ultimate price to come to our rescue. —Mart De Haan
How many lives shall I touch today?
How many neighbors will pass my way?
I can bless so many and help so much
If I meet each one with a Christlike touch. —Jones
Our love for Christ is only as real as our love for our neighbor.
---
To read today's Our Daily Bread online visit our website.
Copyright 2009, RBC Ministries, Grand Rapids, MI 49555 USA. Written permission must be obtained from RBC Ministries for any further posting or distribution. RBC Ministries produces a variety of Bible resources, which are available for the asking. RBC Ministries is not funded by any group or denomination, and support comes voluntarily from its members and friends. Write rbc@rbc.org for more information.
Scripture taken from the New King James Version. Copyright © 1982 by Thomas Nelson, Inc. Used by permission. All rights reserved.
Christianity.com Daily Inspirations
Welcome to Daily Inspirations, a free devotional from Christianity.com. We honor your privacy and time. If this newsletter no longer meets your needs, please use the unsubscribe link at the bottom of this newsletter and you will be removed immediately.

Turning the Daughter's Heart to the Father's
By Os Hillman
February 21
"He will turn the hearts of the fathers to their children, and the hearts of the children to their fathers; or else I will come and strike the land with a curse" (Mal 4:6).
I came into the room and greeted my wife. Within a few moments I began to cry uncontrollably. My wife was naturally concerned as she had never seen me do this. I had just returned from dinner with my eighteen year-old-daughter. I had listened to how fearful she was of the future. I was concluding a commitment to a seven year child support and alimony from a divorce that had taken place many years earlier but the impact was still apparent in my daughter's life. It was something I had fought against but lost. I was angry and broken over what she was feeling. It all came to the surface like a boil that needed to burst.
A few months later I had to speak at a conference in Minneapolis. A dear friend came up to me and said, "Os, we want to pray for you and Angie downstairs. Can you come down?" "Sure, we will be right down," I said. We went downstairs to meet them and sat down. My friend and his friend Ron began to pray for us. Ron began to speak about my life in very specific terms. "You have a daughter-...The Lord says she has a gift in writing-poetry-and she has creative gifts. The Lord says she has been in a stronghold for many years in her life but he is about to bring her out of that stronghold. He is turning the daughter's heart back to the father's and He is bringing her home. The Lord says He has seen the tears you have shed for her in your bedroom."
By this time, Angie and I are on the floor weeping. We went home with this profound experience. Within a year, my daughter came to Christ and even came to live at our home for a year.
Do you have a son or daughter that is not walking with God right now? Lay your desire before the Lord and ask Him to draw him or her to Himself. He can do it.
Contact Os Hillman at www.marketplaceleaders.org.
Set Your Mind on Biblical Truth
Designed to renew your mind on a daily basis, this beautiful leather-bound handbook is most effective when used just before going to sleep so that you set your mind on biblical truth for the rest of the night.

Each night, the readings are structured around five kinds of affirmations from Scripture: The Attributes of God, The Works of God, My Relationship to God, The Character I Want to Cultivate, and My Relationship to Others

. Order This Resource